An experience to connect with your inner self
The Sonno Life experience is a blend of treatments for your skin that combine
our own manual techniques, ancestral techniques, connection therapies with your skin and
cutting-edge technology.

A large part of the active ingredients of the
products we use come from
pure chemistry, extracted from nature. Thanks to this, we can offer you protocols
safe for your skin
and that will awaken your five senses
Our mission is for you
to honor your skin and feel life!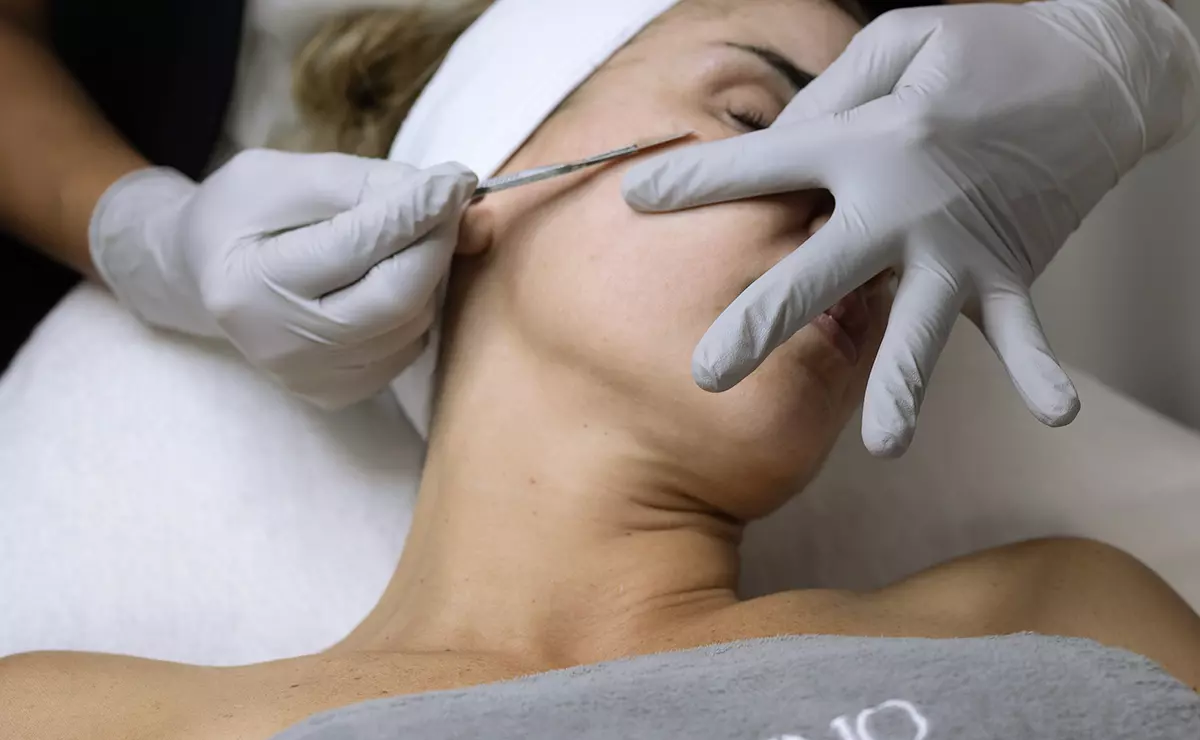 A space of
disconnection and relaxation

Our studio is created to leave your whole world
outside and you can connect with yourself. When you leave, you will feel that you have fulfilled your quota of self-love.
Hello!
I'm Indra Mena

AND I'M HERE TO HELP YOU
ENJOY YOUR SONNO EXPERIENCE.

With over 15 years of experience at the forefront of the cosmetic and electro-aesthetic industry, my passion for this captivating world traces back to my family roots and has become the driving force behind my career. From the early days, when my mother inspired me with her dedication to beauty, I knew my destiny was intertwined with transforming lives through skincare.

After completing my education in Liberal Studies and Business, I took the helm of our company in Venezuela, specializing in the import and distribution of aesthetic equipment and products. In this entrepreneurial journey, I had the unparalleled opportunity to collaborate closely with renowned cosmetologists and companies focused on personal care. Throughout my trajectory, I traveled around different countries , immersing myself in international exhibitions and congresses to elevate the quality standards of the products we offered.

My tireless pursuit of excellence led us to become exclusive ambassadors of globally recognized, high-performance equipment brands. However, it was my extensive journey, filled with passionate experiences related to aesthetics and beauty, that prompted me to forge a unique approach. In 2019, I made the move to Miami, Florida, where I pursued a Master's degree in International Business and completed the necessary certifications to practice in this new country.

During my time in Miami, I discovered that beauty is a state of constant connection with your inner self, a harmony that radiates from within to the outer world. It was at this point that Sonno Life was born—a truly revolutionary method that combines the best of technology and cosmetology, infused with a holistic approach that transcends a mere facial treatment.

At Sonno Life, we don't confine ourselves to rigid protocols. We merge consciousness and heart to ignite the spark that makes each experience unparalleled and transformative. This philosophy is deeply ingrained in the heart of Sonno Life, and I am here to guide you in experiencing it to the fullest. Together, I will lead you to establish a profound connection with your skin from within, engaging all five senses. Because when you feel comfortable in your own skin, you feel at ease anywhere in the world. It is a relationship with yourself.